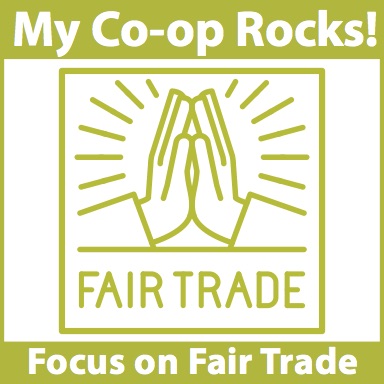 Hotdish Episode 4: Apple Season! A Chat With Our Local Produce Buyer, Leona & Local Orchardist, John Zimmer of Sogn Valley Orchard
Welcome Introduction:
Hello and welcome to Episode 4 of Hotdish: The Just Food Co-op podcast. I'm Vicki, your host and I am very excited to bring you the latests news from Just Food Co-op the co-op that rocks!
The purpose of this podcast is to keep the conversation going beyond the walls of our building. Just Food Co-op aims to be a meeting place for community and friends, where our stories can be heard and shared. Where there is an open line of communication about your food, where that food comes from, and how it is being used to nourish our town and its members.  
Interview 1: Leona, Produce Buyer about Apples.
Interview 2: John Zimmer, Sogn Valley Orchard.
Cooperative Principal of the Week:
Principle #4: Autonomy and Independence
Cooperatives are autonomous, self-help organizations controlled by their members. If the co-op enters into agreements with other organizations or raises capital from external sources, it is done so based on terms that ensure democratic control by the members and maintains the cooperative's autonomy.  
Happenings:
Vegan Food Tasting - October 14th 10am-1pm
Member Appreciation Day - October 17th 7am-9pm 
Annual Meeting - October 17th doors open at 5pm
Wellness Fair - October 28th 10am-1pm
For More Information about Happenings at Just Food Co-op as well as up-to-date information about why our co-op rocks & how we are always leading local.
Go to our website

www.justfood.coop

.

We are easy to find on Facebook

Follow us on Twitter & Instagram @justfoodcoop

Our Bi-monthly newsletter is available on our website, and physical copies are available in our store.

We also have a weekly email newsletter which you can sign up for by emailing your name and the email address you would like to use to

info@justfood.coop

.

This podcast is a community effort. If you have an idea for a segment or would like to suggest an interview, please email

social@justfood.coop

.
Thank you for listening to Episode 4 of HotDish, The Just Food Co-op Podcast. Join us next time when we bring you Episode 5.
Outro. : Just Food Co-op nourishes a Just, Healthy and Sustainable Community.